Skip to Content
Completing Oral Surgery Procedures in Georgia
Oral surgery can sound scary, but with the qualified team at Children's Dental Center, it doesn't have to be. Our team can perform oral surgeries on both children and adults, providing gentle, reassuring care throughout the entire surgery process. We understand that this process can make some patients, especially children, nervous, but we're here to put your mind at ease and ensure the operation goes smoothly. For most procedures, we use local anesthesia to numb the teeth and gums, but we also offer nitrous oxide (laughing gas) and IV sedation. No matter which anesthetic option we choose to use, it is administered and monitored carefully to ensure the patient responds well. If you have any questions about our anesthesia or the procedure itself, we welcome you to ask them in your initial consultation. We're here to provide all the information you need. Call us today to schedule an appointment.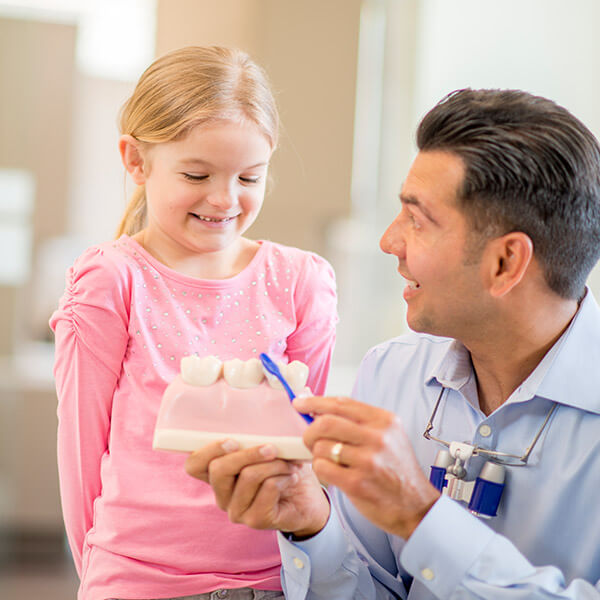 Our Oral Surgery Services
At Children's Dental Center, we provide oral surgery services for many different dental issues. All of our procedures are performed by Dr. Jeremy Tarver, whose experience includes an oral and maxillofacial surgery residency at Harlem Hospital. He'll provide the care you or your child needs while putting your mind at ease, so you can relax. Our oral surgery services include:
Oral pathology
Intraoral lesions
Surgical extractions
Dental implant consultations
General anesthesia
Schedule a Consultation Today!
Do you or your child need a dental implant? Facing a tooth extraction or other oral issue that requires surgery? Children's Dental Center is the team for the job. Before we complete any procedure, we provide a consultation appointment where we fully explain the procedure and allow you to ask any questions about it. We want our patients to have all the knowledge they need to put their mind at ease before the surgery itself. We strive to provide a comfortable environment for our patients so that their experience is as low-stress as possible. Please get in touch with us to schedule a consultation!
Is It Time for Your Child's First Dental Visit?