Skip to Content
Effective Children's Preventative Dental Care in Georgia
Preventative dental care is one of the best ways you can ensure a great start to a lifetime of great smiles for your child. At Children's Dental Center, we're focused on healthy teeth and gums and ensuring your children have an enjoyable dental experience. Our children's preventative dental care in Georgia includes everything from routine dental exams and cleanings to sealants to protect their pearly whites. It's also essential for you to encourage healthy oral hygiene habits at home. You can keep your child's smile vibrant for life with daily brushing and flossing and regular dental visits.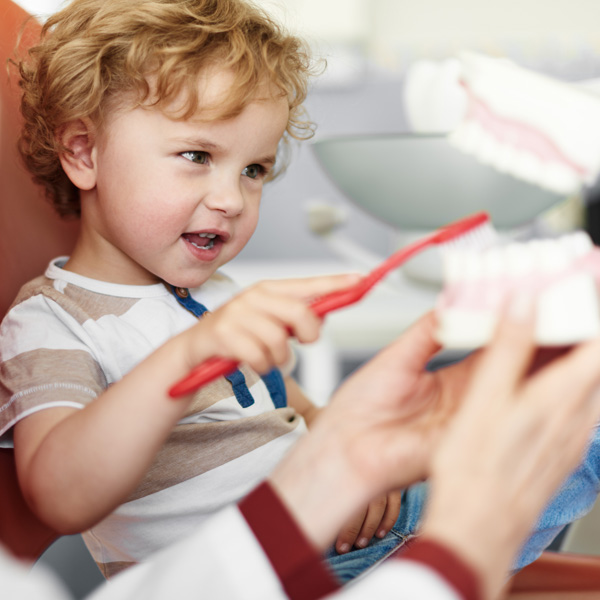 Maintaining Proactive Dental Care for Your Children
We encourage parents to maintain a proactive stance when it comes to their children's dental care. Like adults, children should visit their dentist twice a year for regular dental check-ups to ensure everything's healthy. Keeping on top of preventative dental care is your best line of defense against cavities and other issues.
What to Expect
Our children's preventative dental care in Georgia typically includes:

Exams
Every dental visit involves a thorough dental exam. Our pediatric dentists examine your child's teeth and gums for signs of cavities or gum disease. X-rays may be recommended. Our staff will discuss their oral health with you in greater detail after every exam.

Cleanings
During the cleaning, we'll use an electric toothbrush to reach areas regular brushing and flossing may not reach. A suction straw is used to remove excess liquid from your child's mouth. After their cleaning, we may recommend a fluoride treatment to help prevent tooth decay.

Sealants
Dental sealants are a simple but excellent method of preventative dental care to keep tooth decay and cavities at bay. A dental sealant forms a protective shield around your child's tooth enamel to keep out unwanted plaque and food debris.
Invest in Your Child's Smile by Scheduling an Appointment
Investing in your child's smile starts with strong preventative dental care in our Georgia dental offices. Whether it's their first dental visit or time for a routine check-up, please reach out to us to schedule their next appointment at our Acworth/Brookstone, Cartersville, or Rome office. Preventing dental issues early begins with the proper preventative care both at home and in our offices!
Is It Time for Your Child's First Dental Visit?